Through out my blog you'll read a lot of stories of my adventures in Montreal, QC. Ive been there a lot, and I've done A LOT... you'll get used to it. At least until i get the opportunity to visit other cities around the world.
Anyway, i wanted to personally give credit to what i believe is possibly the BEST BAGEL in North America. I say that because i have had bagels from New York, Boston, Atlanta, Las Vegas, Los Angeles, Orlando, Washington D.C and a couple of places on Long Island. Yes, each city has its own specialty bakery shop or bagel shop that has some sort of unique bagel that will make you think twice, and even though New York is known for having some of the best bagels around, i promise you that these bagels in Montreal are definitely worth a try.
A definite argument will arise, especially when speaking with Montrealers on this topic. Personally i was under the impression that St. Viateur was the best bagel, that is until i asked for directions 😐. I was pretty much verbally attacked... In french... and was told to visit Fairmount Bagles. Luckily these two shops sit very very close to each other ( 3 min drive, 10 min walk, if you walk slow). So why not try both? i did, i had my heart set on St. Viateur, so i went there first and picked up Half a dozen ( luckily they spoke english, my french is not the best ). I really like the layout of this shop, you can see the workers making the bagels right there and they have a very old school traditional way of making them.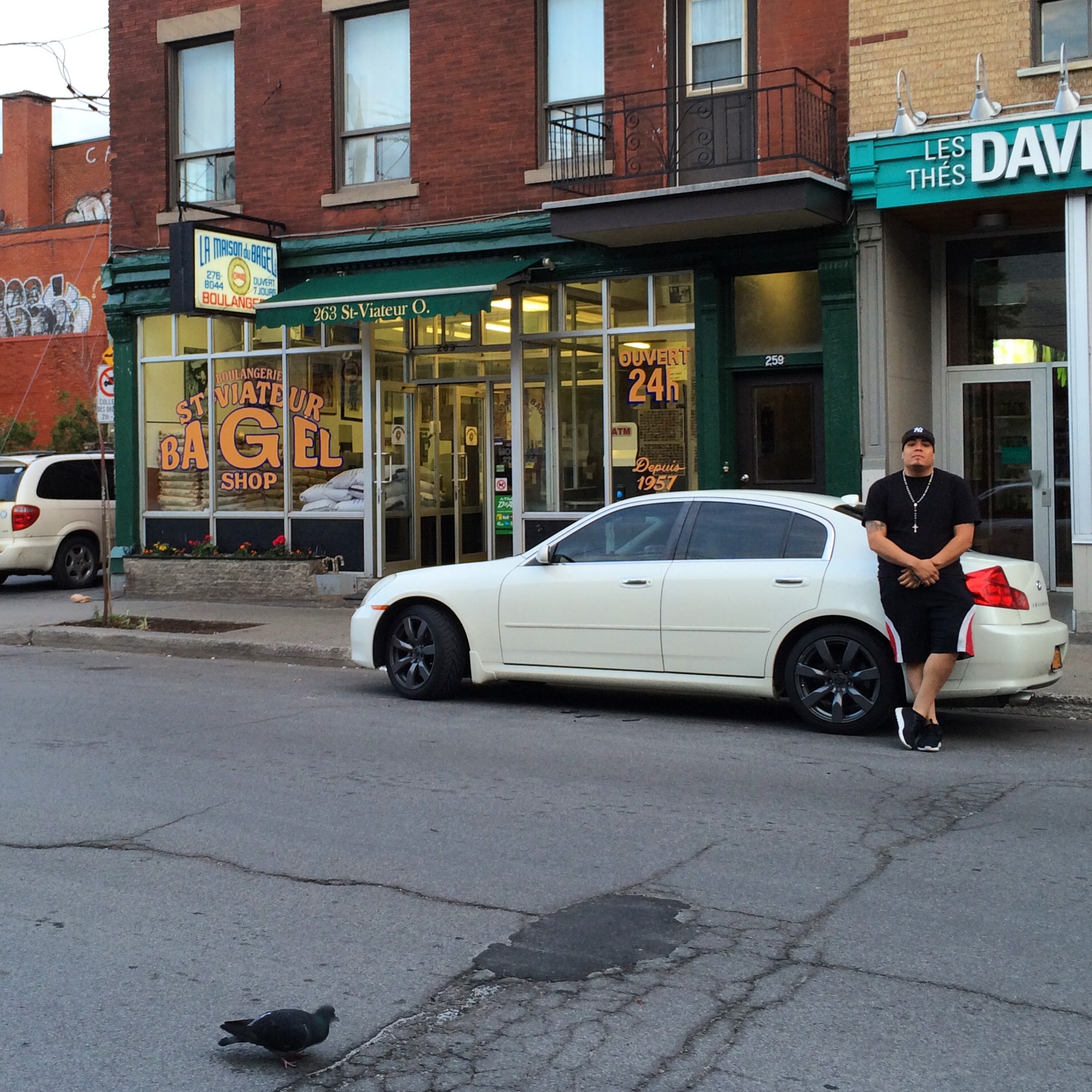 Ok, next comes Fairmount bagels, so i head over there which took like 2 min. upon walking into the store, i wasn't too excited about the layout of the store, i preferred St. Viateur because it has a more nostalgic feeling to it, but Fairmount did have a much larger selection than St. Viateur, But for the sake of comparison i stuck to the same Sesame Seed one i got over at St. Vs.
I purchased half a dozen and made my way over to my cousins house in Laval, where i was staying. It was about a 15-20 min drive and i absolutely could not wait, i bit into the St. Viateur Bagel first and "Oh My God"... i destroyed that bagel, i wanted another but i had to try the Fairmount first, so i did, and "WOW". Fairmount bagels were really good, almost the same as the St. Viateur to be honest, however if i really had to pick one, my personal opinion is that the St. Viateur is the absolute best one in Montreal, and quite possibly all of north america.
If you're interested in visiting these two shops and trying their hand rolled pieces of heaven, you can find them here:
St-Viateur Bagel ( Has multiple locations )
263 Rue Saint Viateur Ouest
Montréal, QC H2V 1Y1
Canada
+1 514-276-8044
Fairmount Bagel
74 Avenue Fairmount Ouest
Montréal, QC H2T 2M1
Canada
+1 514-272-0667